Leave a review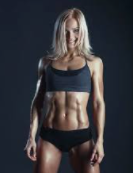 Milema
1 year ago
5.00/5.00
"Story whit No Excuses"
I found my best cycle communicating whit this guys - I mean Site Support. So decided to try and order from them.
I've ordered winny 10 mg day splitting: morning & afternoon and I had better results than with primo and better filings and less side effects. I had to keep monitoring my body hair and the most negative effect was the acne on in my shoulders.
But as a store I am Satisfied - ordered and received as should - all ok - Recommend them.
Embed Badge
Add to your site
No Excuses
No description about this source yet. If you are the owner or manage this source you can claim it and add a short description.
Top Rated Sources