Leave a review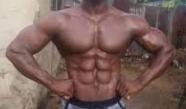 Sejan
1 year ago
4.00/5.00
"My emergency source"
Odin D bol 20mg and Odin Anavar 25mg
First off this was my first cycle , I didn't expect much but got good results . Main scope was weight loss while not losing muscle , cycle was 10 weeks I ran test and tren A and lost 53lbs total
If you need something you can't find from a www.steroidwarehouse.to then it's worth ordering, I'm a fan of supporting the little guy trying to do it all, so in the future they would have to have something very eye catching for me to order again
Embed Badge
Add to your site
Alpha Muscle
No description about this source yet. If you are the owner or manage this source you can claim it and add a short description.
Top Rated Sources